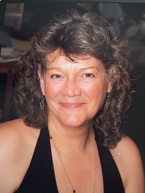 Mary Verhoeven is a Nondenominational Minister. She is a bright light and a ray of sunshine. People are automatically drawn to her sparkling personality.
When you have a bump in the road or feel stuck with your life, Mary's spirit to spirit communication skills are very assisting and validating plus she has a variety of spiritual and intuitive tools that do help. So you can take next steps and move on in life. She also works with the energies of Mother Mary for specific projects.
She honors all religions and beliefs.
Mary has spent 2 decades approaching life with a holistic practice. As a Clairvoyant Counselor and Trans Medium, she is no stranger to the spirit of transformation.
She is also a Reiki Master and teacher of wellness with pure essential oils.
Mary offers a wide range of programs and services ~ from Clairvoyant Readings to Christ Healings. Meditation Classes that will inspire you to change your life. (Like, It's time to play!)
Mary's readings look at energies around relationships, money issues, emotional freedom, self empowerment, releasing programming, love for self, communication and dream time.
Mary specializes in teaching clients and students to develop tools to use in everyday life.